STYLE for Steel & Stainless Steel Engineering was established year 1996 and it is a Highly Experiences manufacturing Facility of Metal Steel , Stainless Steel, Wrought Iron and Brass Products in the field of architectural, industrial works and all kinds of steel machines, crankshaft and cylinder's polishing, Fabrication, ARC, MIG and Aluminum welding services, etc.
Using the latest techniques and machines for Steel Tubes, Solid Bars and Sheets. Our fabricated products obtain a High Global Standard. We provide to our clients all documentation, calculations, technical specication, DWG's, brake tests, etc.
Our Fabrication Facility is also involved in Wrought Iron and Stainless Steel structures such as railings, balconies, gates, etc., with reputation for producing of high quality and the most intricate designs. It's made possible by our professional Design Department, ready to fulll our customer's needs, requirements and visions.
Beginning from our design and Engineering Department where are set the DWG's, Technical specication and calculation for each product, continue at the factory with fabrication, assembling and nishing procedures, till all erections and installations works, we have all facilities, machine and trained teams to perform and excellent job and to ensure a smooth handover of all our Projects.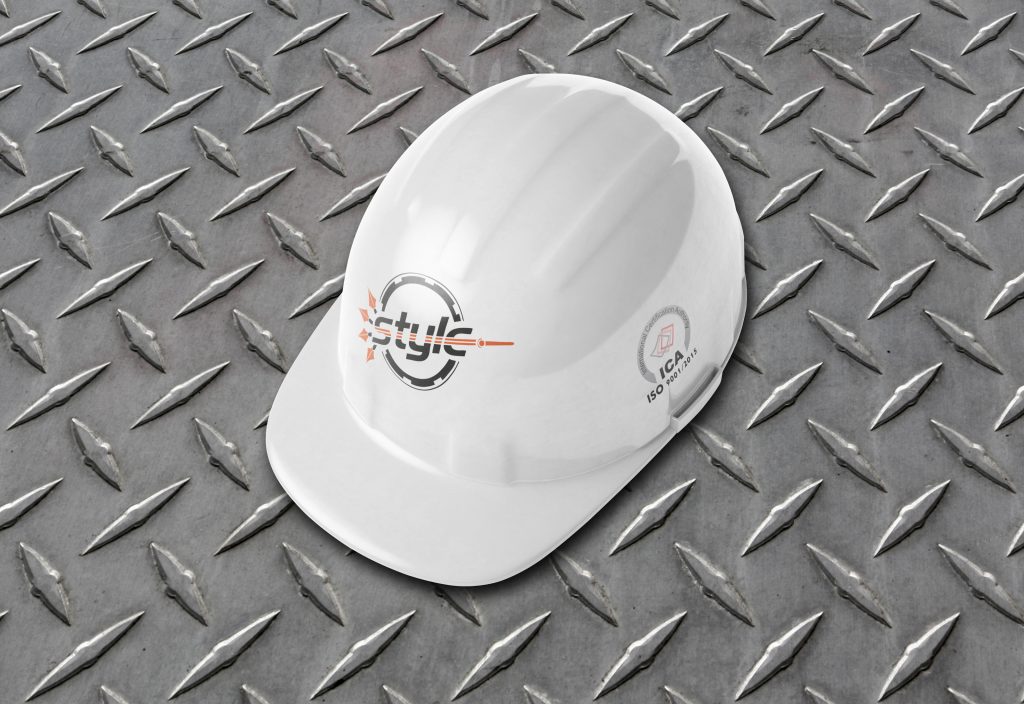 STYLE and its employees are committed to meeting our customers' requirements for each steel fabrication order. We strive to do each job correctly the rst time, every time. STYLE has a complete Quality Management System (QMS) in place based on the principles of the approved standards.
We strive daily for continued quality improvement with both formal and informal training on a continuous basis. Our QMS starts the moment we receive a Purchase Order or Contract from our customer and includes:
Quality Management goes hand in hand with safety. Each day in the shop begins with a meeting of 10-15 minutes long and the teams explore a variety of different topics. Top management attends, participates and interacts with all STYLE employees. The safety meetings reinforce our corporate safety program on a daily basis.